Cooking Class – Saturday, April 11, 2015 – Detroit
TASM Women's branch is organizing another Turkish Cooking Class on April 11th. You are cordially invited to register for the upcoming 5th session to enjoy great food along with a friendly conversation. Please find details below.
Session 5: Ottoman Cuisine
Presenting some of the favorites of the Ottoman Cuisine:
Karnıyarık (lit. 'riven belly' in Turkish) is widely made and dearly loved almost in every part of Turkey. This Ottoman originated dish consists of eggplant stuffed with a mix of sautéed chopped onions, garlic, black pepper, tomatoes, parsley and ground meat. If you have not had karnıyarık before, this fantastic, yet not very light, dish will change your ideas on eggplant dishes.
Kalburabasti are Turkish syrup-drenched pastries that have a riddled appearance. They are featured among the favorite specialties that are prepared for the three-day Eid Ul-Fitr (aka Candy Holiday) that follows the holy month of Ramadan. Although this treat is of Ottoman origin, a very similar variation of it ("Hurmašice" or "Hurme") can be found in Serbia, Bosnia and Herzegovina too, since the Ottoman Cuisine influenced those regions.
Sherbet is made from fruit juices or extracts of various flowers, fruits and herbs, combined with sugar and water to form a sweet syrup that is diluted at a later time with water, ice or snow. Served cold, sherbets are often made of rose, sandalwood, lemon, apple, orange, mango and pineapple. Besides Turkey, sherbet is very popular in India, Iran, Afghanistan, Pakistan and Bangladesh and has been one of the most widespread drinks in the Ottoman world.
As always, we will cook together and then eat together. So, please come join us for another great session of cooking and enjoy a plate of great food. Rice and cacik will be served along with karniyarik, kalburabasti, and apple sherbet.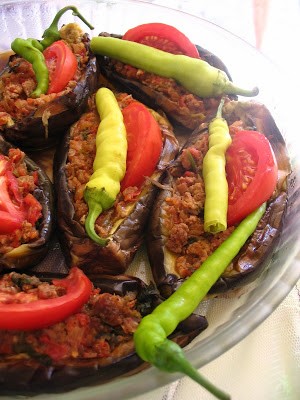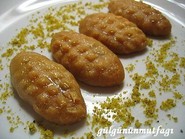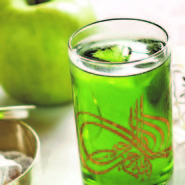 Fee:            10 $ /person (fee can be paid at the door on the event day)
When:        April 11th, 2015, Saturday
Time:         2pm – 4pm
Where:      Balkan American Community Center
1451 E. Big Beaver Rd. Troy, MI 48083
Please register by clicking here or replying to this e-mail or sending an email to detroit@tasmich.org.